5 Must-Dos in Bangkok
Spending four days in Bangkok is frankly insufficient for me, as the little explorer inside of me loves wandering around and getting surprised by the littlest things in life. But at the same time, don't we all want to get the best out of our holidays and enjoy the moment like never before?
Here's a short yet compact list of the must-dos in Bangkok - especially for newbies who'd like to make the most out of your itinerary!
1. SHOPPING
I am not going to lie, I did went slightly overboard when I was in Bangkok. Also known as the shopping heaven for ladies, the streets and markets are filled with local vendors displaying an array of clothes, accessories, footwear and so much more! And best of all, the prices are so affordable, I just had to get them T____T
TIP:
To get the extra worth of each and every baht you're going to spend, try
shopping in markets
rather than wholesale malls.
Picture Credit: We Love Thailand
Some of the safest places I would recommend to shop away is either the Pratunam Morning Market, Ratchada Train Night Market and Chatuchak Weekend Market. I'd totally avoid wholesale malls because of the price gap between wholesale malls and markets. During my first visit to Platinum Fashion Mall, I spent THB900 (about RM115) for one dress, culottes and a A-line skirt.
Some of you must be thinking, "Where got expensive? Cheaper than Malaysia ma!"
The next morning I head to Pratunam Morning Market and got three tops
and
three dresses for THB700 (about RM90). The entire morning in Pratunam itself, I bagged
16 pieces of clothing
for a total of THB2500 (about RM320). Go ahead and do a simple calculation to see which is cheaper than the other :)
2. EAT LOCAL FOOD
Tom Yam Goong, Boat Noodles, Pad Thai, Som Tam - you name it, they have it! It is a must to experience the local authentic flavour of Thailand no matter how short or long your trip is going to be. I'll be doing some reviews on the F&Bs I have been to during my Bangkok trip, can't wait to share them with you guys!
TIP:
Nothing shouts local from the streets itself! ;)
Above: Mama Noodles from Jeh-O-Chula, Bangkok.
Above: Tom Yam Goong from Khunying Restaurant, Bangkok.
3. CAFE-HOPPING
Besides being a home to rich cultures and attractions, that one thing I did not regret doing was cafe-hopping. Bangkok itself houses multiple themed cafes throughout the city, but I would strongly recommend visitors to do thorough research before opting for any of the cafes you see online. Also, as Bangkok is an extremely hectic city, (I was stuck in a 6-kilometer ride for 30 minutes lol) make sure you plan your itinerary wisely and allow ample space for mishaps (like traffic jam LOL) to take place.
Here's some of the beautiful themed cafes placed across Bangkok!
Above: Mr Jones Orphanage from iammarinelek.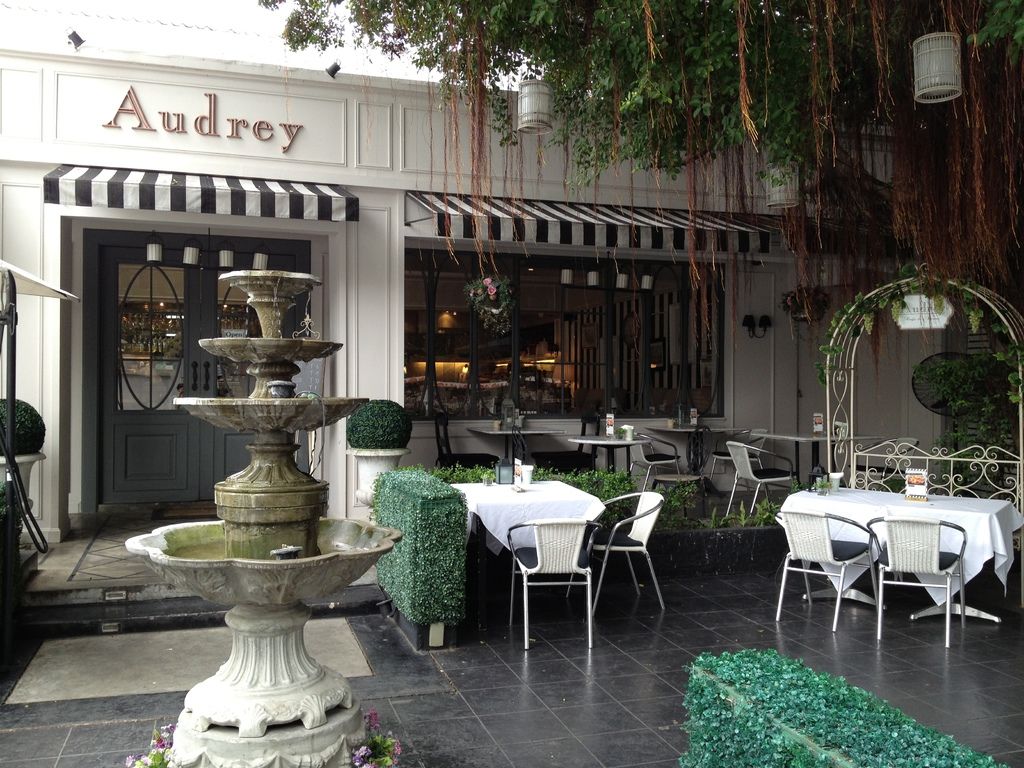 Above: Audrey Cafe & Bistro from farashajamil.
Above: True Love (Husky Cafe) @ Neverland from La Petite.
4. DRINKING
Yup, you read it right! The cocktails and beers in Bangkok are relatively cheaper compared to Kuala Lumpur and I absolutely enjoyed my nights there. If you're pretty much into cheap yet quality cocktails and a good live band, you can probably try some pubs and bars located in Ratchada Train Night Market, the ambience and drinks are quite chill for the price you pay.
Or if you'd like to have a memorable and luxurious experience, you can try the rooftop bars in Bangkok or indulge in a nightlife in the renowned districts such as Watthana, Silom and Thonglor.
Above: Octave Rooftop Bar from BangkokAttractions.
Above: Sorry I'm Gay @ Ratchada Train Night Market from BK.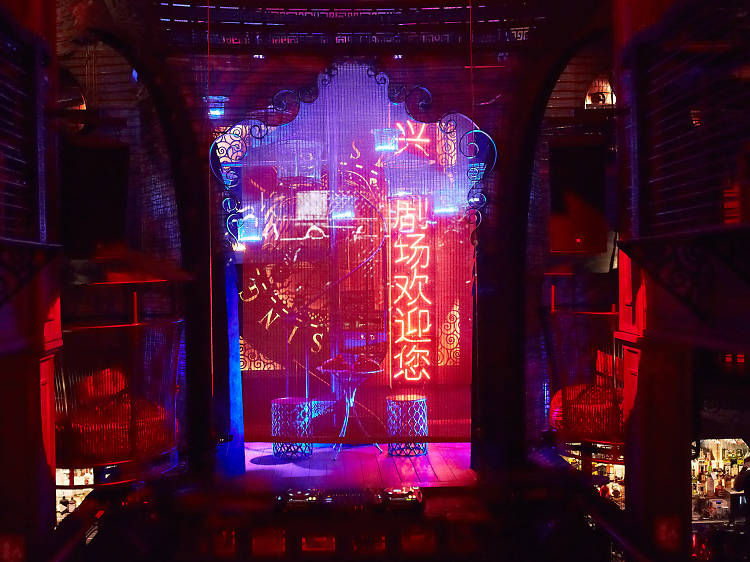 Above: Sing Sing Bar and Theater from TimeOut.
5. SPA AND WELLNESS MASSAGES
Massage and spa parlours in Thailand are extremely affordable and available in almost every corner of the city. And since I was so exhausted from all the walking and shopping, I just couldn't see why I should not pamper myself with the readily available massages! :)
The average price of a foot massage is about THB200 (about RM25), and an aromatherapy oil massage costs about THB500 (about RM65) and above. However, I managed to stumbled upon a massage parlour in Chatuchak Weekend Market which charges THB170 (about RM22) for foot, head, shoulders
and
back body massage! SO DAMN REASONABLE OMG!
Picture Credit: Townhouse Retreat
What other places or activities would you recommend in Bangkok? Share your experience below in the comment box and I'd really love to hear! :)